Roll over image to zoom in





Description
Features
* LED Module with Lens
* Sold by 20pcs/string/pack
* Length of wire (between 2 modules): 8CM
* Individual module in 1.5W 12VDC 110LM at White Color
* IP65 Waterproof
* Size: 46mm * 36mm
* Luminous angle: 25 * 45 °, suitable for lightbox thickness 10-15 cm thick light box, 15-18 meters per meter, lamp spacing according to the thickness of the lightbox adjustment; ideal effect on the light in the lightbox width of 1 m to 1.5 m;
* Widely used in Poster-box,single-sided, double side lightbox and so on. 
Spec.
Type: Advertising light box light source
Lamp beads type: 3030 lamp beads
Voltage: 12V constant voltage
The main scope of application: Advertising shaped light boxes, plastic light boxes, double-sided light boxes, decorative lighting
Cable color: red line is positive, white line is negative
Number of Module per String: 20
Single lamp brightness: 110LM
Installation: Fixing screws; Adhesive 3M adhesive tape
Operating temperature: -35 ~ 45 ℃
Luminous colors: white, red, yellow, blue, green, rose red
Protection class: IP65
Warranty period: 2 years
Waterproof: One optical lens + PVC/ABS injection molding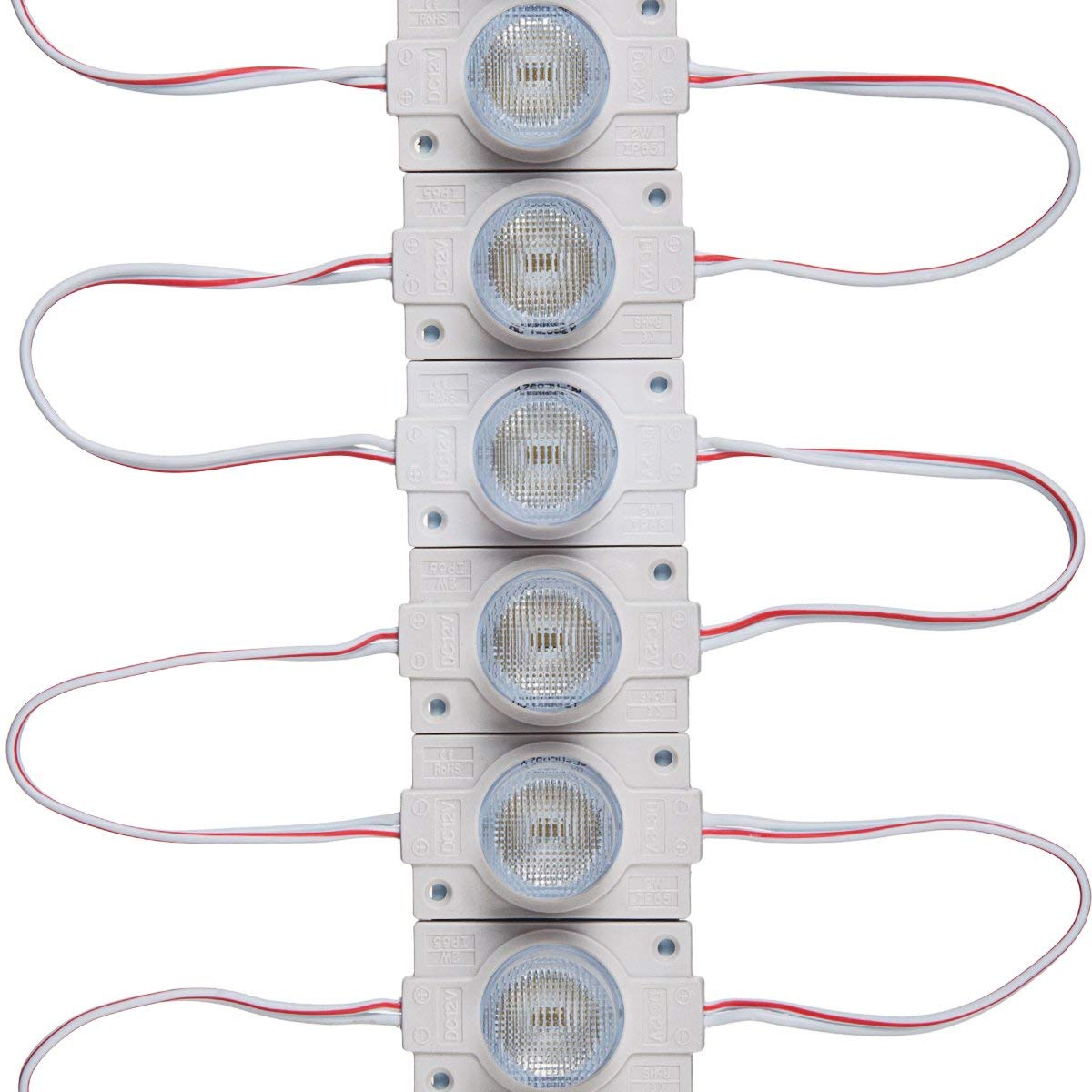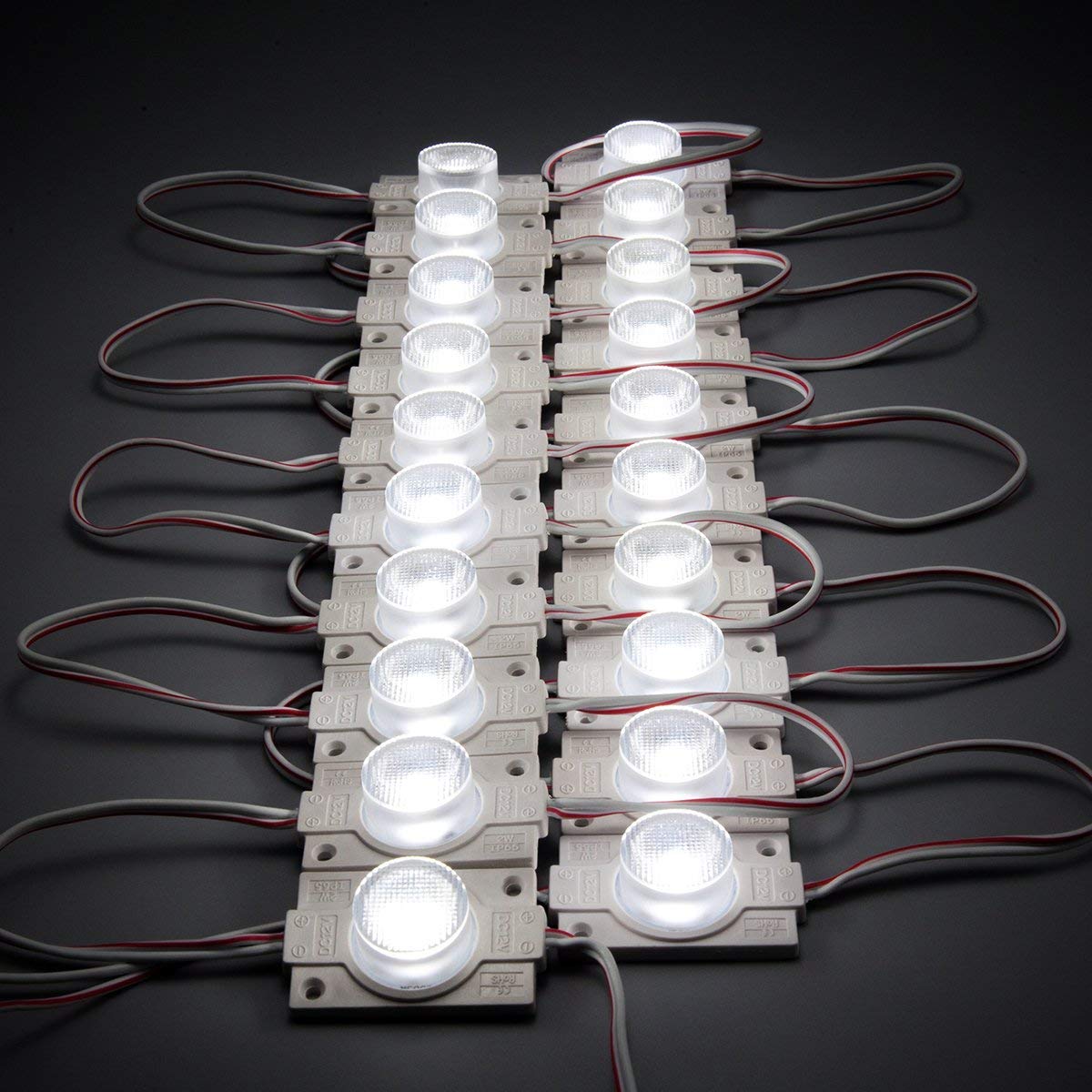 Payment & Security
Your payment information is processed securely. We do not store credit card details nor have access to your credit card information.