The invention of the flexible LED display module cleverly comes from the concept of flexible light strips to design a bendable LED module; the flexible LED display module can be spliced into curved screens, cylinders, curved surfaces and other displays according to installation requirements. It is an outstanding characteristics and technological improvements that show progress. Compared with traditional flat hard modules, it injects flexibility and large-angle conceptual design, breaks the traditional technical system, displays soft and multi-faceted curves, conquers various artistic shapes with "softness", creates wonderful visuals for the audience, and vividly presents more colorful visual effects!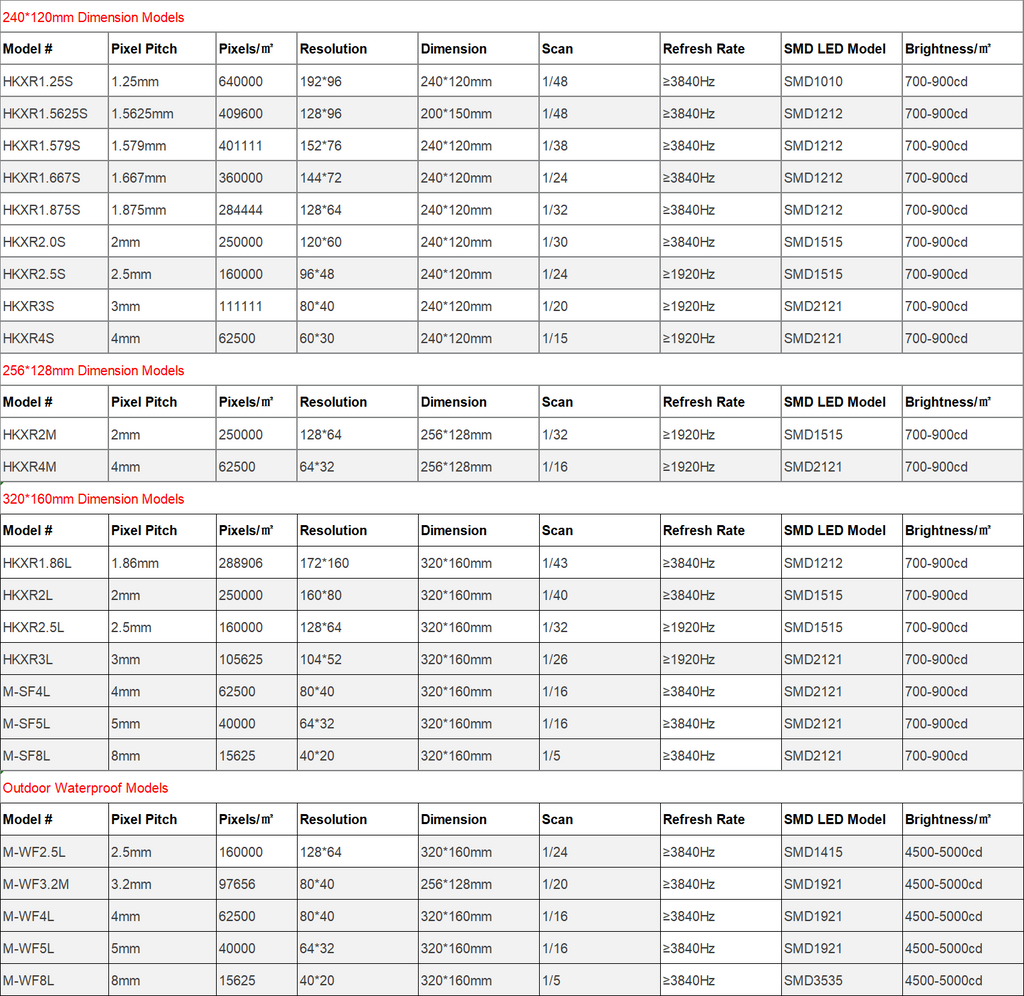 VARIOUS DIMENSIONS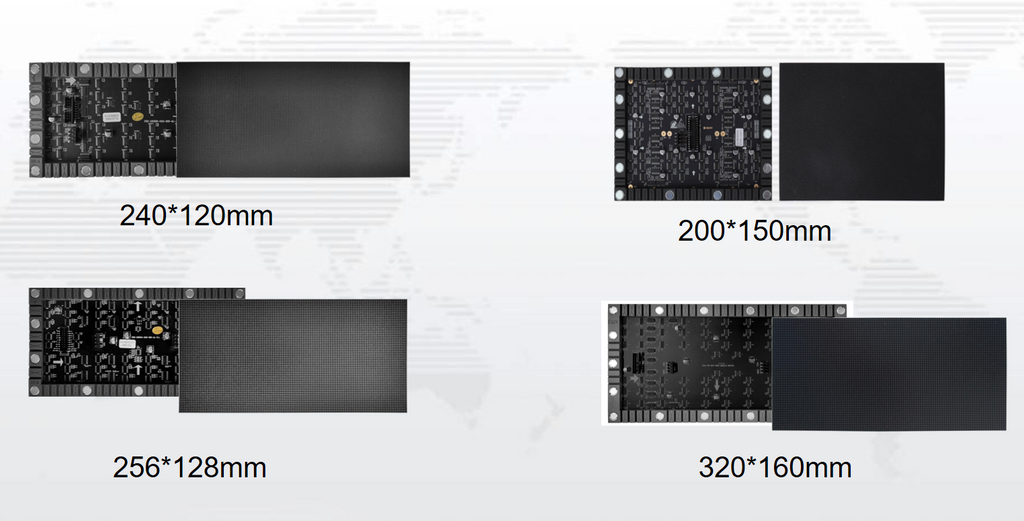 TWO TYPES
1. The Bare Board Flex LED Module is simple without masks and frame. With different height magenets, it's easier to adjust the height of each module during splicing, to avoid gap .

2. The Silicon Based Flexible LED Module adds silicone frame at the backing of LED Tile.
With embedded magnets inside the silicon base, the flat even backing will perform stably during installation which reduce stitching gap.
FEATURES

* HIGH FLEXIBILITY
The Flex LED Module is able to bend front and back into a certain radian, which is widely used for any design like rolled, bend and swing shaped needs.


* SUPER THIN and LIGHT
The Flex Tile is a few hundred grams per tile and thin (<6mm in thickness).
* FRONT or REAR SERVICE
With magnets, the Flexible LED Display module can be installed by sticking to structure, which support for taking off from front.

* NO CABINET
No cabinet metal frame, drastically deductthe screen weight, and reduce the cost, and design any shape according to customer needs.
We can design any shape of structure as you need.

* EASY to SPLICE, INSTALLATION & MAINTAIN
Modularization design and no other connected cables make the installation so easy. User just mounts iron sheet or magnetic product on the surface in the first, then stick the Flexible LED sign on the surface.

* FIRM STRUCTURE
The use of advanced SMT technology reduced the bad solder and static issue significantly clean, exquisite and high color reproduction effect for video and text.
* CUSTOMIZATION
The Flex LED Tile sizes can be customized as request. For example for a Ball, Cylinder  LED Screen. Send us your need or drawing, we will quote in details.

* RICH APPLICATIONS
Can be used in so many fields and occasions, especially in all kinds of irregular buildings.
For example hotel advertising, stage renting, television, shopping malls, outdoor stadiums, concerts, fairground, etc.
IMPORTANT ALERT!
* Operators must wear anti-static gloves when assembling modules.
* It is forbidden to splash water on the screen or module. For example, when cleaning dust, do not use rags, moisture-containing objects, or hard objects to clean. You can use an anti-static soft-bristled brush to clean.
* The relative humidity of the working environment should be within the range of 20% to 75%. Place the module in a dry place before assembly to ensure that the module is stored in an environment where the temperature is not higher than 30°C and the humidity is not higher than 65%.
* It is forbidden to tear or pull directly with violence. When unplugging and plugging in wires, pull them out gently to avoid breaking the copper pillars and damaging the PCB with excessive force.
* It is prohibited to use galvanized square pipes for installation. Galvanized square pipes cannot guarantee flatness. It is recommended to use iron box spraying for installation.
*It is recommended to use spraying process for simple arc-shaped and cylindrical sheet metal iron boxes, which are easy to install and have good flatness.
* The bending angle of the module is between 158°~180°. It is prohibited to bend the module violently and repeatedly.