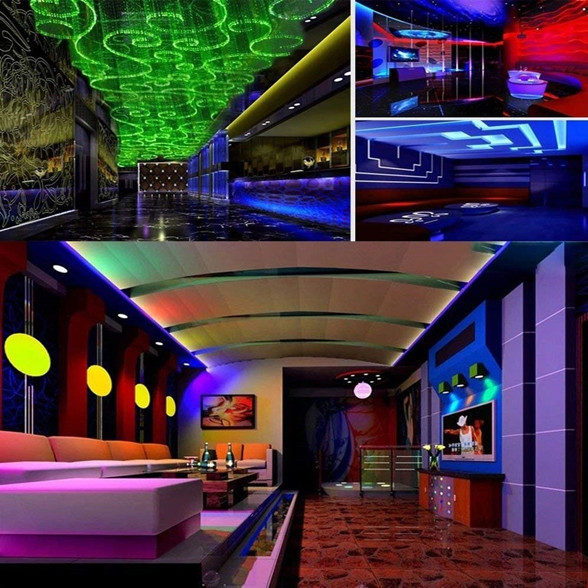 Dimmers range in size from small units the size of domestic light switches to high-power units used in large theatrical or architectural lighting installations. Small domestic dimmers are generally directly controlled, although remote control systems (such as X10) are available. Modern professional dimmers are generally controlled by a digital control system like DMX or DALI. In newer systems, these protocols are often used in conjunction with ethernet.
For LED strip, most time we can use IR or RF controller/dimmer with remote to control them easily. This is especially essential for RGB strip.
About how to install a dimmer switch for your strip, 3 common applications are shown below: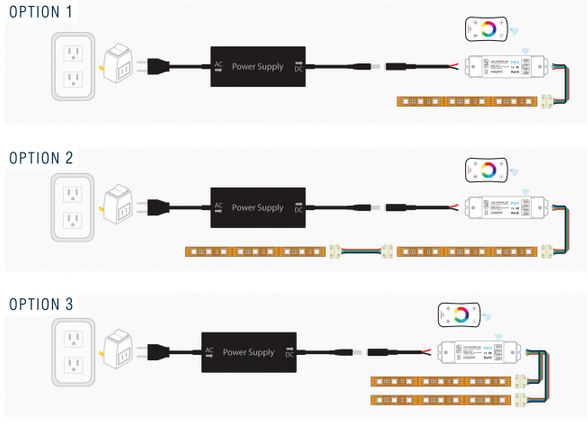 Connecting methods shown in the picture are simple samples, for a large project or complex installation, some more accessories are needed. And special case needs special analysis, if you have questions about this, you can ask help from us by sending mail to us.